HP Question Paper 2024 for 12th Class, HP Board Question Paper 2024 for Plus Two Pdf Download, HP Board 12th Class Question Paper 2024, HP Board Plus Two Question Paper 2024 Pdf Download
Himachal Pradesh Education Board (HPBOSE), Dharamshala Going to Conduct the Plus two Final Examinations 2024 in May, HP Board 12th class Students who are looking for HP Question Paper 2024 for 12th Class have come to the right Place. These HP Board Question Paper 2024 for Plus Two have been Collected for your help During the HPBOSE class 12th Examination 2024.
HP Question Paper 2024 Class 12
We have provided the links of the HP Board 10th Class Blueprint of Question Paper 2024 below so that the Students can Download it PDF format. Click on the below Respective English and Hindi Medium All Subject Wise PDF Links for the Academic year 2024, Himachal Pradesh Plus Two Students Available Latest Exam Pattern of HP Board 12th Previous Question Paper 2024,
Students can Prepare for the Present Academic Year Examination 2024. This Year HPBOSE Recently Announce Exam Pattern types of Questions Usually asked in the Exam and also it will help you to Manage your Timings During the Examination 2024, HP Board 12th Class Sample Question Paper 2024 are a Treasure trove of information that can Possibly help Students to Understand their Concepts better,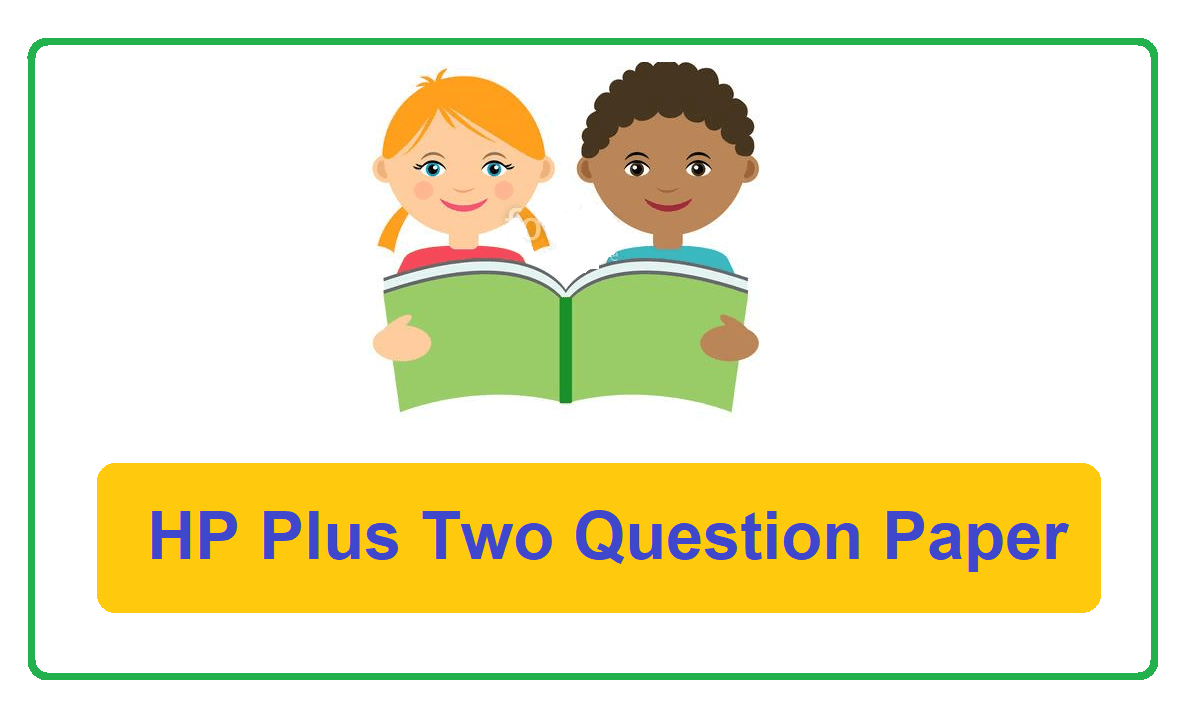 HPBOSE Question Paper 2024 for +2
HP Board Plus Two Examination is a Higher Level Examination, The HP +2 Question Paper 2024 are Prepared according to the Prescribed Blueprint by HPBOSE Dharamshala, Students who are in Search of the HP Plus Two Model Question Paper 2024 can Check out this Webpage,
If the Students Practice Last Year's Exam Paper many times, you can Complete the Plus Two Final Examination within less amount of time, We have provided the Complete information of the HP Board 12th Question Paper 2024 for All the Desired Students.
you can Answer Every Question even if it is Difficult, Sometimes they will ask Repeated Questions, etc. So, get Downloaded into the Device and then Check out whenever you want to Prepare easily, This article is Completely useful only for the 12th Standard Students under the Himachal Pradesh Board of School Education.
HP Board 12th Question Paper, एचपी प्रश्न पत्र कक्षा 12
HP Board Plus Two Model Question Paper 2024 Pdf Download, एचपी बोर्ड प्लस टू प्रश्न पत्र,
HPBOSE Plus Two Term I Model Question Paper 2024 Distribution of Marks (*Latest) Fresh, HPBOSE +2 मॉडल टेस्ट पेपर 2024
HPBOSE Plus Two Term-II Model Question Papers and Distribution of Marks Proposed March/April 2024 (*Latest Fresh)
HPBOSE Plus Two Term-I Model Question Paper and Distribution of Marks November 2021 (*Latest Fresh)