Google is known for producing amazing innovative apps for their users, These make our daily online tasks easy and convenient, One of them is the powerful popular app Google Assistant, Google Assistant is a virtual assistant software application developed by Google.
It is mainly available in mobile and home automation devices, Google Voice Search is a really useful function, Which is a great feature for those who read a lot or are not good at text typing, Android device users can use their smartphone or tablet for Google search without touching the device.
Google Voice Activity History
Google stores all your voice searches, and not just the search query, but the actual audio file that the voice search records as you search, These voice search features are amazing, these Google app services are free, Google uses the data collected by these apps for its own purposes.
Google Voice allows users to perform searches with a voice command, When you use Google sites and apps, some of your activity is saved in your Google Account, You can view and delete this activity on Google in My Activity and stop saving Google Voice activity.
You can see all your 'Google Activity' from your Google Maps navigation to search engine queries in the 'My Activity' section of your Google Account, You can also listen to your own voice search history in a list in the Google Home app, Fortunately, you can easily delete all these Google Voice recordings from your account, Deleting your Google data is one thing but deleting voice searches is another step.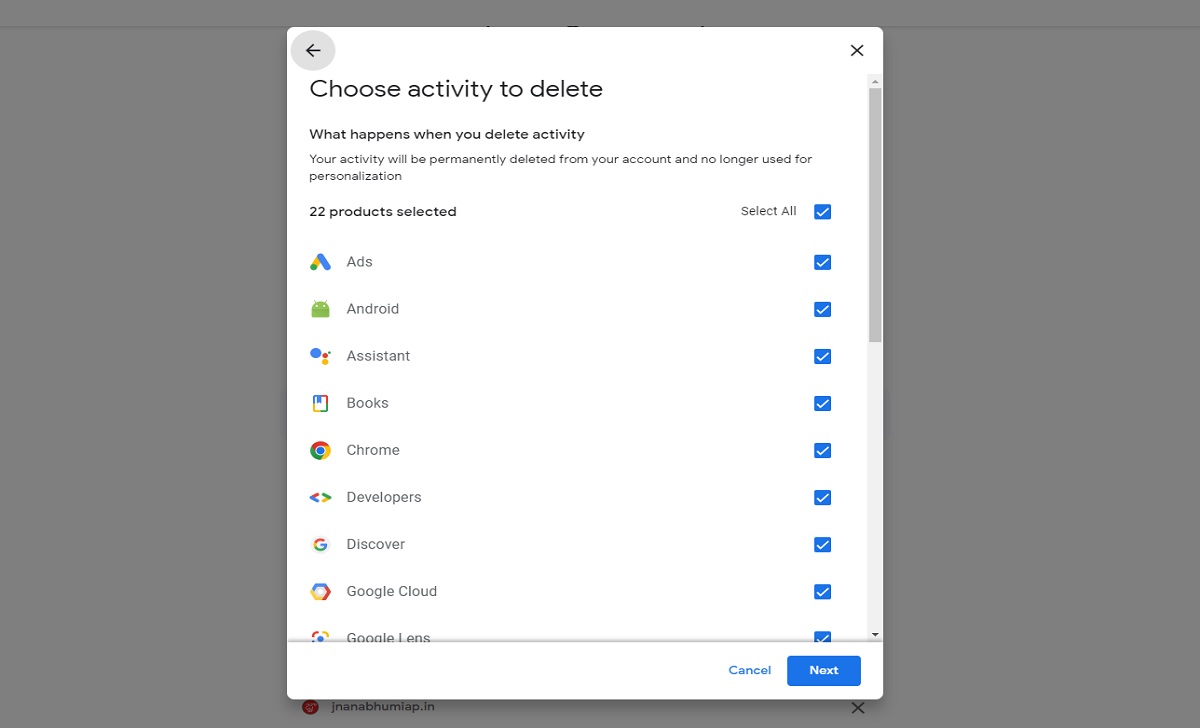 How to Delete Google Voice Search History
First, open 'Google Chrome' on your device.
Select Account from the 'Menu'.
Select 'Privacy & personalization' from the home page.
Scroll down the screen and select 'My Activity' under 'History settings'.
Now you will go to https://myactivity.google.com/myactivity page.
Click 'Web & App Activity' from the option under 'My Google Activity'.
Select and click 'Manage web and app activity'.
Check Voice and Audio in the Google search box and click Apply.
From there, you can see a chronological list of all commands given to your device
You can manually press 'X' to delete commands one by one.
To clear the entire voice history you can set the date range and click on clear to delete the entire history.
How to Clear 'Ok Google' Voice Activity History
Navigate to the Google Voice & Audio Activity page to view your voice activity.
You will see a long list of your recordings.
You'll see a list, including the date and time each was recorded.
They can be heard by using the Google Voice & Audio Play button.
Saves a record of any emails or conversations you use Voice Transcription for.
Go to 'More' and then 'Delete or Clear' options to remove all voice recordings at once.
Next, select 'Advanced' then 'All Time' and delete.
Your voice activity collection will resume the next time you say 'OK Google'