Assam Department Exam Syllabus, Books, Exam Pattern 2020, APSC Departmental Exam Study Material, Bit Question paper 2020, APSC Departmental Exam Model Paper 2020 Download, Assam Half-Yearly Departmental Exam Model Paper 2020 Syllabus & Exam Pattern Download
Assam Public Service Commission (APSC) has Going to Announce Employment Notification for Departmental Exam May / November Session 2020, Very Soon Applications are Invited On-line From Proforma Application will be Available on www.apsc.nic.in, Assam Departmental Exam Conducts in Every year for Government Employees. Assam Department Tests are Mandatory for Award of Certain AAS Scales and for Promotions.
APSC also has to Conduct Departmental Examinations in Every six month for Different Categories of Govt. Officers Including All India Service Officers Serving under the Govt. of Assam. For this Purpose, APSC Advertises Seeking Applications from the Intending Candidates Through All leading news Papers of Assam.
It is hereby notified for information to all concerned Officers that the next Half Yearly Departmental Examination will be conducted by the Commission at Guwahati / Jorhat / Silchar & Shillong. The Dates, Venues, and Programme of the examination will be notified later on, Officers in the rank of Inspector of Police are not permitted to appear in the Half-Yearly Departmental Examination conducted by the Commission for IAS / IPS / ACS / APS, etc. Officers till they are promoted to APS Junior Grade.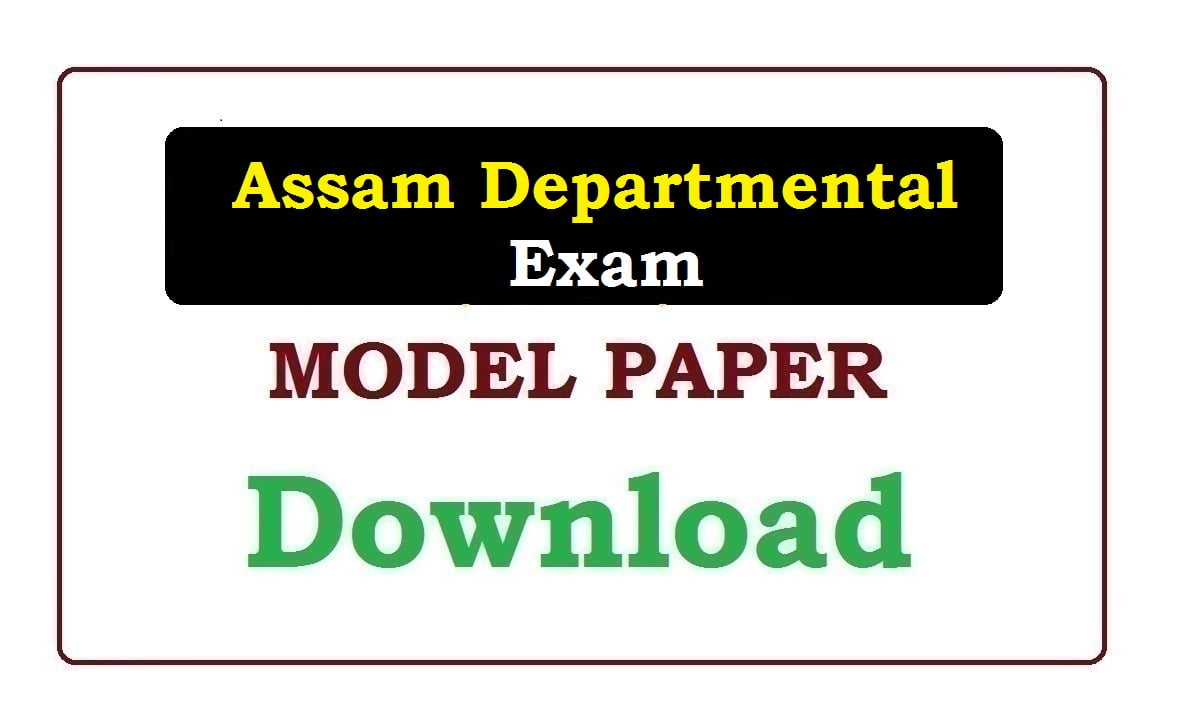 Non-Gazetted Police Officer will appear at the examination to be held at the Headquarter of the District in which they are serving under the supervision of a separate local Examination Board in each District, which shall be conducted simultaneously with the examination on Police Law and Languages of the Half-Yearly Departmental Examination.
Officers who intend to appear at the Examination to be conducted by the Commission should download the Prescribed Form, viz: "Application Form for Half Yearly Departmental Examination from the Commission's website www.apsc.nic.in, The examination in Languages will be of sole standard held in Assamese, Bengali, Hindi, Karbi, Khasi, Dimasa, Bodo, Garo, Hmar, Mishing and Kuki as per Govt. decision and subject(s) should be written clearly in the application. The detail program, dates and venues of the above examination will be published in due course through the Leading Daily News Papers, Assam Gazette and the Commission's website www.apsc.nic.in.
Assam Public Service commission would Publish on its website the Answer key After Conduct of the Assam Departmental Exam Any Objections with Regard to the key and any other matter shall be filed within one week of the publication of the key on the website of the only written Objections would be accepted. I also Agree that Objections Received at APSC after 7 days From the date of Publication of key by Arunachal Pradesh would not be Entertained and APSC is not Responsible for postal delays
Candidates can use These Assam Departmental Exam Model Paper 2020 as a Reference to Prepare for May / November Examination 2020, APSC Departmental Exam old Exam Paper will give Applicant an Exact idea of what Written Examination and Candidates can Download Pdf Format Available Our Website, Applicants who are Appearing for the Departmental Exam can Prepare ahead and aim to Qualified marks in the Exam, help of Assam Departmental half Year Exam Question Paper 2020 Available this Webpage Latest Paper
Assam Department Exam 2020 Interest Candidates who are ready to Prepare for the Competitive Exam or the Government exams, then you need to check our Previous Paper page. Candidates who want to crack the written test Conducting by the Particular organization can Download the Assam Department Exam Solved Paper 2020 from this webpage. On This page, we are providing each and every Assam Department Exam May / November Previous Paper 2020,
APSC Upload Assam Departmental Exam Previous Question Paper 2020 at official Website, Therefore Candidates Appearing for the board Exam should Prepare Effectively to Perform best in their Examination 2020, APSC has Subject Experts who are Mainly involved in Designing the Solved Question Paper after carefully Researching the APSC Departmental Tests Exam Pattern & Syllabus, So the Applicants can Prepare for the Exam by Downloading the Department written Exam Papers from this page. Scroll Download this page and find the Complete Assam Department Exam Question Paper 2020 pdf Format paper Available here
Assam Departmental Tests Sample Paper 2020 helps the Candidates to get an idea About the Recruitment Exam 2020, Departmental Tests Exam Paper Prepare by Assam Public Service Commission Only, Departmental Tests Various Post Apply Candidates can Download Assam Departmental Test Syllabus & Exam Pattern 2020 for the Examination Preparation as PDF format.
we have Provided the Complete list of Assam Departmental Tests Solved Question Paper 2020 with the Solutions, Candidates can Download the Subject Wise Papers in pdf Format, Assam Departmental Tests Model Question Paper 2020 can be Download in pdf format
Candidates,, first of All, You need to Download Assam Departmental Tests Pattern & new Syllabus 2020, Therefore, as a part of your Preparation, we are Providing Assam Departmental Tests Sample Paper 2020 for you on this webpage. These old Exam Question Paper are Helpful easy to Understand the Examination.
Assam Departmental Tests Question Paper 2020 This Webpage Available here. The Commission would Publish the key on its website after Conduct of the Examination, Any Objections with Regard to the key and any other matter shall be filed within one week after Publication of the key in the prescribed Proforma Available in the website
Assam CCE (Preliminary) Model Paper 2020 Download
APSC Departmental Exam Question Paper 2020 Download